For many patients, the preparation required for straightening their teeth is often the worst part of the treatment. This is because multiple impressions are required for the dentist to create the braces or aligners needed for the treatment.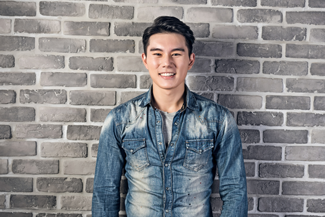 Dr Graham Tinkler, a leading Invisalign dentist in London, always looks for ways to make this process as easy as possible for the patients and for this reason he is proud to offer Invisalign iTero in London to further enhance the Invisalign experience.
What is Invisalign iTero and how does it work?
Invisalign iTero in London is our investment in latest technology. This innovative, portable scanner eliminates the need for regular impressions alongside the mess and discomfort associated with them. Instead of chewing on a hard and cold gooey substance, you will instead open your mouth and allow Dr Tinker to navigate the lightweight scanner inside for a few minutes. That's all it takes for capturing hundreds of high-quality, accurate pictures that will help create your individualised aligners and will also serve as the foundation for the development of your treatment. Invisalign iTero scans are not as easily rejected as traditional impressions and your dentist can make adjustments to the results in real time for maximum accuracy and functionality.
Less mess and less stress
Rather than using goop to create impressions, Invisalign iTero is a small, handheld wand that fits into your mouth without causing discomfort. Invisalign iTero does not cause gag reflexes and does not create a mess.
At the same time, Invisalign iTero can cover and measure large areas of your mouth in a short time period. The wand takes accurate pictures and measurements of your teeth and gums which are then communicated directly to a 3D software that is also used for the creation of your customised aligners. The ease of this process makes Invisalign iTero an important and stress-free addition to the Invisalign process.
Last but not least, Invisalign iTero in London is much more precise than conventional impressions. Once your impressions are ready, you and Dr Tinkler can discuss the specifics of your treatment and have a better idea of how your teeth will move into their correct positions over a specific period of time.