Dr Graham Tinkler has been pioneering the Invisalign dental alignment process since it was first made available on the UK market around ten years ago. Since then, he has helped restore the smiles of over 2000+ happy customers, and is committed to continuing to do so for many years to come. Invisalign is the brainchild of Stanford University graduate Zia Chishti who, in 2005 forever changed the face of contemporary orthodontics with his revolutionary, removable retainer. Invisalign treatment seeks to replace conventional, invasive methods of orthodontics – such as typical fuse metal 'train-track' braces, which are often uncomfortable and have a largely negative impact on the outward appearance of their users – with a non-invasive and removable alternative. This is done through the creation of a custom made mouthguard which is constructed from a patented SmartTrack plastic – chosen for its unique, durable, yet malleable nature. When worn over the course of treatment, built in custom placed pressure points within the retainer gradually push teeth back into their correct specifications. These are established between the patient and their trusted dental practitioner prior to beginning treatment. When worn, the Invisalign retainer is practically invisible, which may explain its surge in popularity in recent years over conventional methods of dental alignment such as fused metal braces. Invisalign affords its users the ability to undergo essential dental realignment, without affecting their outward appearance or attracting any unwanted attention from peers or colleagues.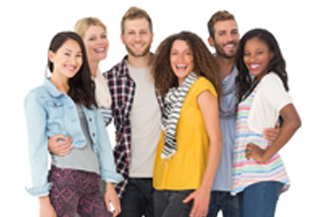 Digital ingenuity
Here at London Clear Braces, we are proud to house some of the most cutting-edge, state of the art digital mapping software available within dentistry. Through the use of our Invisalign iTero Element scanner, the need for moulds to be created from patients' mouths through the use of dental putty is eradicated. Invisalign iTero affords us the ability to achieve a perfect three-dimensional rendering of the unique contours of a patient's mouth, without the mess and time consuming factors involved in creating a rendering manually. Results from the Invisalign iTero Element scanner are not only achieved quicker, but are also much more crisp and accurate – which allows us to create the perfect fitting mouthguard unique to each of our patients. Another benefit of receiving a digital scan through our iTero Element scanner, is that patients can see a 3D rendering of what they can expect their teeth to look like after completing the course of Invisalign treatment – which can be massively helpful in boosting their self- confidence and drive to continue with the treatment.
Clarity of the Invisalign cost in London
One factor which often arises when patients are seeking treatment is the Invisalign cost in London, which can vary depending on the extent of treatment – but typically begins at £1995. We however, offer patients an Invisalign cost in London that is an all inclusive price when they are seeking a quote. This Invisalign cost covers all the Invisalign treatment, as well as any hidden costs that may arise further down the line, such as the cost of refinement or whitening gel and the retainers. Our practice provides patients with an all-inclusive price before beginning treatment to allow patients to see transparently what they are paying for and what to expect for their money.