It would be nice to think that we could all just go ahead with the dental treatment we want or need without having to consider other factors. However, at Graham Tinkler, we understand your treatment does not exist in a vacuum. We help you understand and incorporate the challenges of any treatment that we offer. For example, explore one of the main considerations that people must take into account when it comes to Invisalign – cost. In London, at our clinic, we walk you through all support we offer in this area.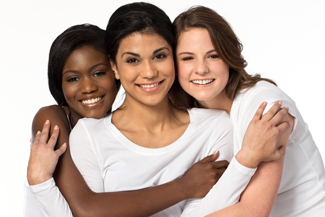 At Graham Tinkler, we start by offering you a free consultation appointment. This means that you can take the first step, ask any questions that are on your mind and get tailored advice without committing to anything. After that, we can give you a quote for the rest of the Invisalign cost in London.
Your final quote is all-inclusive. It covers the data gathering that is required to fit you for your equipment such as scans and x-rays as well as your aligners. Your adjustments and recontouring appointments are also included as well as the retainers that you will need to wear after your treatment is complete. With Graham Tinkler, you get the whole package without having to worry about hidden extras.
Why invest in Invisalign?
The cost of Invisalign is an investment in the future of your look and the health.
When you have completed your teeth straightening treatment, you will be able to look in the mirror without seeing any misalignment issues. With Invisalign, you won't have any issues looking in the mirror while you are getting your treatment as well because they are so clear that they are hard to spot.
You will find your teeth easier to take care of and there will be fewer places for food to get awkwardly trapped. Tartar is also less likely to accumulate on a straight smile. All these factors contribute to your overall oral health and reduce the risk of further dental problems. In the long run, getting your teeth straightened can therefore end up saving you money.
You can relax and enjoy your smile after a treatment using Invisalign at Graham Tinkler.