Over time the methods used to give you perfect pearly whites has improved thanks to modern dental technology. One prime example of this are the use of clear braces or as it's more commonly known, Invisalign.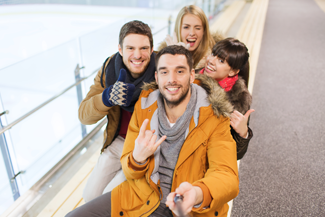 These see through dental braces are created using the sophisticated process of Itero that uses 3D imaging technology to create a custom fitted aligner for you to wear. Here are a few pieces of basic information for those that are curious about booking an appointment for Invisalign Itero in London.
what is Itero?
Even though the name may sound a little strange, the Itero is essentially a type of machine that's used to scan your teeth to create a 3D image on a screen on the machine. This image is then manipulated to show you how your teeth will be changed and how your smile is going to look at the end.
There are generally two types of machine used for this type of treatment. There's the LED versions that use a blue light emitting diode combined with a reflective powder to create a photo-realistic image of your crooked teeth. The other type you may encounter uses a harmless laser to map out distances and minute details of your mouth.
how does the process work?
Using 3D imaging gadgets to map out your teeth may seem like a complicated process, it's actually relatively simple. Once you visit our London Clear Braces practice your dentist may have an initial discussion about the procedure before it's performed. Once that's out of the way they will then perform a series of scans with the machine to create a 3D image of your teeth to show you.
From there a series of custom fitted braces will be created that will be used to apply a gentle amount of pressure to any misaligned teeth to slowly correct them. The entire treatment time can take up to 12 or 13 months depending on the patient, so it's fairly lengthy. But it's worth it as the results often speak for themselves.
what are the benefits?
There are a lot of great benefits to take advantage of with this procedure of Invisalign Itero in London. The biggest of which is how fast it is to get fitted for a brace and how it's not very invasive. So you can enjoy a speedy afternoon appointment that doesn't involve any leftover dental goop from dental plaster stuck to your teeth.
Another unique perk is that it lets you see how your smile will look when everything's finished. Not many dental treatments let you do this.
further information
Before signing yourself up for a treatment of Invisalign Itero in London, there is one thing you need to know. Because it can take up to 12 months for your teeth to realign, you need to keep your brace in for at least 22 hours per day as regular removal could negatively impact your treatment.
Hopefully this has answered a few questions you may have had about Itero and Invisalign.