For some of our patients the upfront costs of invisible plastic aligners can be relatively higher when compared to the cost of traditional braces. This is because this treatment method makes use of custom-crafted clear aligner trays that are designed to correct a number of teeth misalignment issues. For many patients weighing up the cost factor against the benefits that this treatment provides is a critical one. The positive results gained in restoring a confident, bright smile is a strong motivating factor. At Graham Tinkler our dental practitioners will talk patients through the factors that affect Invisalign cost in London so that they can make an informed decision.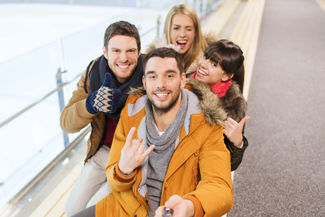 How the cost of treatment is determined
The overall price of this teeth-straightening treatment varies according to the solution needed for each patient, with correcting simple issues costing less than more complex ones. The following three factors largely determine the price of orthodontic treatment using clear plastic aligners:
· Complexity of your treatment
The use of discreet-looking aligner trays is an effective treatment method for a number of conditions that braces are used for. These include teeth misalignment conditions, such as overcrowding and gaps. The complexity and severity of a patient's misalignment issues is one of the most significant factors that will affect the cost of treatment. For example, the cost of treatment for a patient with a single gap in their front teeth will be relatively less than a patient with a more complex case such as that of a severely crooked smile.
· Length of treatment duration
Many patients achieve positive results faster with this non-invasive dental procedure than with traditional braces. The length of treatment, however, does once again depend on the extent of the condition that needs to be corrected. The process of treatment involves patients wearing a series of specially-made clear aligner trays that work gradually to straighten teeth. The more sets of trays that are needed, the longer the duration of treatment, and in turn, this raises the Invisalign cost in London.
Should you consider aligner trays over fixed braces?
The main question many of our patients will need an answer to is: are removable aligner trays worth the cost of treatment? To answer this question patients need to factor in the benefits this treatment offers against those of other treatment solutions. For our patients, the aligner trays can be:
Easy to maintain
Taking care of removable aligners are found to be comparatively easier than more traditional fixed braces. The patient's ability to remove these trays, before eating or before brushing their teeth, makes taking care of their oral health easier and more effective.
Comfortable, convenient and clear
Since plastic aligners can be removed before eating, patients aren't limited only to soft foods. The invisibility of the clear aligners is of particular benefit when having to make a positive impression at work, and for patients who don't want to draw attention to their treatment every time they open their mouths.
Need an accurate cost estimate of what this less noticeable orthodontic treatment will cost you? Schedule an appointment with Graham Tinkler today and take the first step towards a healthier, radiant smile.