Do you want to have straighter teeth without drawing attention to your mouth? Then Invisalign is the right solution for you. And if you think that it's more expensive than conventional braces, you should do your research.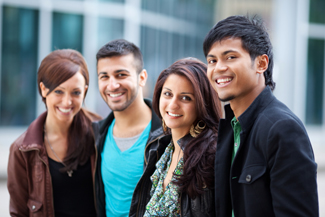 At Graham Tinkler, we appreciate that metal braces are not for everyone. Dr Graham Tinkler, a renowned cosmetic dentist in London, offers various Invisalign packages at competitive prices. Indeed, the Invisalign cost in London is not as high as you may think.
How much does Invisalign actually cost?
The Invisalign cost in London is similar to that of metal braces or other teeth straightening treatments that offer comparable results. Dr Tinker offers several Invisalign packages with many benefits such as a set number of aligners, unlimited adjustments and complimentary teeth whitening services.
The Invisalign cost in London is influenced by various factors. The first thing to consider is your overall length of treatment. Patients with complicated dental problems will require more aligners than patients with mild conditions and this will make the Invisalign cost in London higher. This does not mean, however, that choosing braces is cheaper. Metal braces can take up to 2 years to provide effective treatment and this translates to a certain cost that is comparable to the cost of other teeth straightening techniques, Invisalign included. Invisalign treatment usually takes less time than metal braces.
How can I estimate the Invisalign cost in London?
Dr Graham Tinkler appreciates that cost is a major factor when deciding which treatment you should have. However, he firmly believes that everyone deserves a healthy, functional and aligned smile and for this reason he is committed to keeping costs transparent and affordable. Our Invisalign treatment starts from as little as £1,995 and this cost is fixed and all-inclusive. Our inclusive prices also provide complimentary consultations, 0% interest payments and follow-up appointments.
Are you ready to begin your Invisalign journey?
Don't let reluctance over the cost hold you back from achieving the healthy, straight smile you have always wanted. Schedule a no-obligation, free consultation with Dr Graham Tinkler and learn more about Invisalign and its cost for your individual case.