Invisalign has gained popularity in recent decades for a list of reasons and discretion is one of them. Unlike regular metal braces that show when you smile, Invisalign aligners are made of transparent plastic which is very hard to discern against your smile.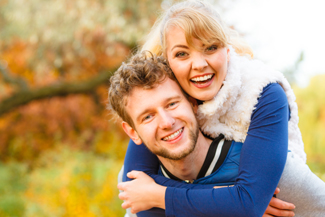 And now, thanks to Invisalign iTero in London provided by Dr Graham Tinkler, your trusted Invisalign dentist, getting your treatment sorted is easier than ever. Invisalign iTero makes the process of getting impressions for your aligners an easy and comfortable experience. Keep reading to find out more about this exciting and innovative technology.
What is Invisalign iTero?
Invisalign iTero is a portable scanner that provides Dr Graham Tinkler with a fast and easy way to capture detailed, high-quality, 3-dimensional images of your mouth. Dr Tinkler will simply move the small, portable wand around your mouth and after a few seconds your images will be ready. Then, the iTero software will bring together those images into a 3D representation of your oral cavity. In simple words, Invisalign iTero in London will take a digital impression of your teeth in seconds and this impression will serve as the basis of your treatment, since it will be used for the creation of your aligners. Invisalign iTero functions on an open software, allowing your dentist to share your impressions easily. Moreover, this innovative technique will help Dr Tinkler predict your treatment with Invisalign aligners from the beginning to the end with detail and precision.
Improving the Invisalign process with an iTero scanner
More and more dentists are switching from traditional putty impressions to Invisalign iTero in recent years. Invisalign iTero in London is more practical for many reasons. Firstly, you don't have to be subjected to a putty impression that will cause mess and discomfort. iTero scans are more accurate and are quicker to capture compared to traditional impressions. Moreover, Dr Tinkler will evaluate the results of the scan right away. Unlike traditional impressions that can be less accurate because of the nature of the material used, iTero scans are very precise and reliable, leading to fewer rejections from Invisalign and fewer issues with aligners overall.