Digital scans perform an indispensable function in helping dentists detect dental issues that the naked human eye simply cannot see. Digital scans can: identify areas of decay between teeth or inside a filling, bone loss due to gum disease, abscesses, and tumours. In addition to identifying problem areas, scans can better prepare teeth for a number of dental procedures including cosmetic and orthodontic treatments.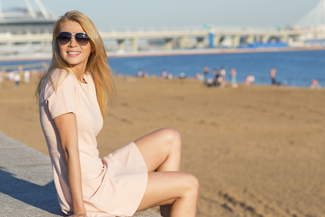 The development of iTero Intraoral digital scanning technology has been revolutionary in helping dental practitioners offer patients more effective and efficient Invisalign treatment solutions for best results when aiming to restore patients' smiles.
This enhanced digital scanning device is designed to diagnose misalignment issues better and to develop appropriate treatment options. With advanced digital scanning technology, dental professionals can:
· Create dental images in 3-D within minutes.
· Make use of more detailed images.
· Create more accurate physical dental models.
Looking for a dental clinic using Invisalign Itero in London? Graham Tinkler is a dental clinic dedicated to integrating available dental technology to offer the best restorative dental care.
How do iTero Intraoral Scanners work?
Before an Invisalign treatment can be recommended, dental practitioners need accurate and detailed impressions of the current condition of a patient's mouth in order to assess the simplicity or complexity of the condition that needs to be addressed. In order to do this successfully, an iTero Intraoral scanner, featuring a wand-like device, is used to move around the mouth, capturing images from different angles and views. The wand-like devices have become smaller in size to scan the back of the mouth easily, without causing any discomfort to patients.
Benefits of using Itero scans for Invisalign treatments
Itero scanning technology makes Invisalign treatments easier for both dental practitioners and patients. At Graham Tinkler we find the benefits of this technology help us to help our patients better.
· Improved patient experience
Digitally-enhanced scans enable us to give our patients a better dental experience. Patients will receive a better idea of what their Invisalign treatment will look like and what to expect. Having to refer to digital scans, patients are more confident in the diagnosis of their dental condition and in the treatment plan offered to them.
· Faster treatment process times
The setup times and capture speed of Itero scanning technology is relatively faster, allowing Invisalign aligners to be custom made in the laboratory and received by patients quicker so that treatment can begin without losing much processing time.
· Improved accuracy
At our dental clinic, we place an extraordinarily high value on accuracy. Itero scans help in this regard by providing us with images that facilitate creating aligners with fewer rejection and other fit-related issues. With regular scans we are also better able to track patients' progress and to determine if desired goals are being met. For more information on Invisalign Itero in London book a consultation at our dental clinic today. Our dental practitioner will explain the treatment and process involved. For a personalised consultation, recommendations, and advice on finance options, give us a call today.