Are you considering Invisalign? This innovative and brace-free treatment helps move your teeth without the use of metal. Invisalign has taken the dental world by storm in recent years, because it has provided patients with a different option besides bulky metal brackets and wires.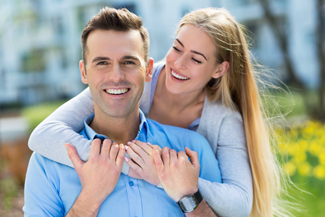 Dr Graham Tinkler, a leading Invisalign dentist in London, offers high-quality Invisalign services to patients who wish to redefine their smile by having their teeth shifted into the proper position. Patients who have never even considered braces before are giving Invisalign a go. And contrary to popular belief, the cost of Invisalign in London is not as high as you think.
Nonetheless, understandably for many the choice of going forward with Invisalign treatment or not comes down to cost. Is Invisalign actually worth the money?
Breaking down the cost of Invisalign in London
The typical price of Invisalign is comparable to that of regular braces – in some cases Invisalign may even be the cheaper option. Depending on the Invisalign package you choose with the help and guidance of Dr Tinkler, you can spend as little as £1,995 on your treatment. Our prices are inclusive, there are no hidden costs and we also offer complementary teeth whitening and adjustment appointments during and after your treatment (for a year). All Invisalign packages include a set number of aligners (this number is different for each patient). Again, the cost is different for each patient and depends on their individual needs and dental problems. Dr Tinkler is happy to discuss it with you. We also offer 0% interest on payments and you are welcome to discuss dental insurance plans with us.
Finding the best treatment
In the end, it is up to you and Dr Tinkler to decide which treatment is best for you. The average Invisalign price is not much different to regular metal braces and the many advantages Invisalign offers (i.e. invisible and removable aligners) often overshadow any differences in price. If cost is a big concern for you, you should consult Dr Tinkler and talk about your financing options and potential alternatives.
Want to find out more about Invisalign and its cost? Contact us today and we'll book a consultation appointment for you.