Digital scanning is a huge step in teeth straightening technology, since it allows the dentist to have more precise measurements of each patient's teeth. These scans can be used to create high-quality, personalised aligners and implement detailed treatment plans.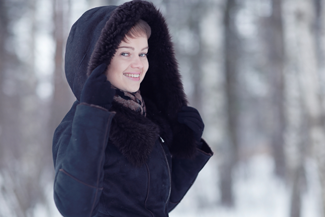 Invisalign Itero in London is an important part of Dr Graham Tinkler's treatment with Invisalign. He was one of the first dentists in London to use this innovative technology; when it comes to Invisalign in London digital scanning is an important part of the overall process.
Impressions before the emergence of Itero
Before digital scanning with Invisalign Itero in London, dentists relied on traditional impressions. In most cases, these impressions were sticky, messy and very uncomfortable. The tray would be pressed against the patient's teeth and you'd experience a cold sensation. In some cases, these impressions also cause gag reflexes, resulting in choking and coughing. Last but not least, traditional impressions were not practical because they were not always accurate. In some cases, the dentist had to repeat the procedure a few times before they got an accurate impression of the mouth. It is not hard to imagine the anxiety and discomfort that most patients were subjected to with this procedure.
Digital scanning is all about patient comfort
Invisalign Itero in London offers patients a much better experience than traditional impressions for many reasons. For starters, this small, mobile device does not stick to your teeth and gums. Instead, Dr Graham Tinkler will gently and swiftly navigate the small wand over the surface of your teeth and gums. Within seconds, your dentist will have detailed impressions of the inside of your mouth, which can be used for the construction of your bespoke Invisalign aligners.
Scanning with Invisalign Itero does not take a lot of time and most patients do not feel uncomfortable when the wand enters their mouth. Dr Graham Tinkler is really good at making these impressions quick and easy, to ensure that patients do not feel uncomfortable. More impressively, with this scanner, you can have a simulation of how your teeth will look after your Invisalign treatment. Can you think of anything better?