Have you ever tried booking a holiday online? You pick the cheapest flights and grab a great deal on accommodation, then just before you click pay the price has suddenly jumped up. Hidden extras come out of the woodwork, baggage fees, airport tax, service fees and even convenience fees for the privilege of paying with your credit card. It's no wonder you're somewhat skittish when it comes to investing in Invisalign to discreetly straighten out your teeth. Prices seem to vary from one dental practice to the next and you don't want to end up footing a bill that is bigger than you expected. So, what does Invisalign cost in London?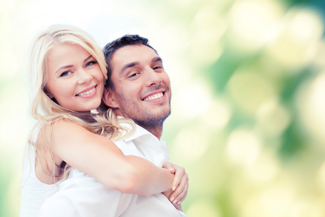 It all depends on the dentist you pick. When you come to see dentist Graham Tinkler, you can rest assured that you'll know exactly what you're paying upfront and precisely what you'll be getting for that money.
Platinum elite
At his practice in London, Invisalign cost is about more than the clear aligners. You'll be paying for Graham's extensive experience treating patients with Invisalign. He was one of the very first dentists to receive Invisalign platinum elite status owing to the number of patients he successfully treated. How many? Well over 2500 now, with around 350 new patients each year.
Tried and tested
Invisalign has been around for over 20 years, making it a truly tried and tested method for straightening teeth. Graham was an Invisalign patient himself. He put his trust in this innovative treatment and reaped the benefits with a healthier smile. With first-hand experience of what treatment is like, he can give his patients tailored advice and guidance on how to get the best out of their treatment with Invisalign.
Invisalign cost in London
And now to the numbers. Graham offers a range of Invisalign treatments for the following prices:
Invisalign full from £3500
Invisalign lite from £3000
Invisalign teen from £3500
Invisalign i7 from £1995.
The exact cost will depend on how many aligners you need, which will depend on the severity of your misalignment. Graham provides an all-inclusive cost covering your initial consultation, impressions, x-rays, aligners and retainers.