Rightfully so, many people wish to understand how much a treatment is going to cost them as they weigh up the advantages and disadvantages of having a treatment done. It doesn't matter whether a treatment is necessary or purely cosmetic, there are always other options and price certainly needs to be a consideration.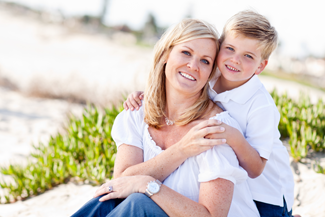 This is why we are as transparent as we can be with the Invisalign cost in London, simply because we want you to be able to make informed decisions and to take the time that you need in order to organise whether this treatment will be the right choice for you or your family.
Before numbers can be discussed, it needs to be understood that there are several different treatments under this brand. Depending on your personal situation and the severity of your case, prices will fluctuate between starting at £1,995 to £3,500. It is important to understand that the final Invisalign cost in London will depend on what ends up being done, but we will promise you a fixed all inclusive cost for you to work on, with no hidden surprises.
This means that once we quote you a price for your treatment, this is the price that you can expect to pay. It is common that patients find that other additional services that are needed throughout the treatment come at an additional cost.
What can we expect for this fixed price?
Additional services such as recontouring of the edges of the teeth, refinement, whitening gel and retainers are all included in our package, alongside the entire treatment package from consultation and scans, to aligner tray moulding and fitting to after care.
We impress the importance of after care to all of our patients and always recommend that you ask to have the top quality Vivera retainer in order to complete the entire procedure. Other brands are not designed to work with these clear aligners as well, shortcuts can potentially be made and we find that by having the correct retainers, your investment in time and money is well preserved.
If you are not sure that the entire process is right for you, then we offer you complimentary consultations so that you do not feel obliged to carry through with a treatment that you are uncertain of. We are so confident that our dedicated team and access to innovative technology will have you feeling at ease with your decision to have your teeth straightened with us.
For the price of your entire treatment, you can expect to be offered a completely bespoke service that is tailor made to suit your individual desires and needs. Each case is different and we revel in finding what will make your true smile shine through.
By talking with one of our friendly and professional team members about what we can offer you, you will be surprised at the options that are available at an affordable price. With 0% finance, we make sure that having a healthy and beautiful smile is available to everyone.