If you have misaligned teeth as an adult, chances are you want to straighten them without putting pressure on your bank account.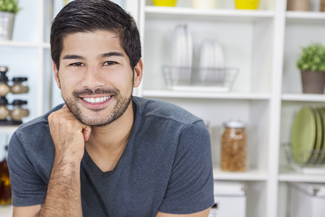 While there are many options out there to help you straighten your smile, like Six Month Smiles or the Inman Aligner, you may feel put off by the hefty price tags. Also, many dental surgeries offer a wide range of costs for the same adult orthodontic options, making the entire endeavour confusing to many people searching for a way to get their dream smile.
When you come to Graham Tinkler for orthodontics as an adult, we can offer you first-class treatment at an affordable price. We can offer you set Invisalign costs in London, meaning you will not pay any extra for this dental option than you need to, saving you money!
But what is included in Graham Tinkler's set Invisalign costs in London? Is there a catch?
All-inclusive treatment
It is normal to assume that when you are offered a fantastic deal at a lower price, there is bound to be something missing. At Graham Tinkler, we are proud to be able to offer all of our patients set Invisalign costs in London, without cutting back on the treatment package!
Complimentary consultation
At Graham Tinkler, we offer our patients a free consultation for our invisible aligners, which allows us to assess your suitability for undertaking treatment with this brace and to ask any questions that you may have.
Complete treatment
We do not cut back on any of the services we offer to our clients and can assure you of the highest level of care.
As part of our treatment using invisible braces, we offer all of our patients a free consultation, impressions of their teeth, any required X-rays and photographs along with the branded aligners at the start of their treatment.
During treatment with the aligner, we offer appointments, advice and recontouring of teeth if required, to achieve that symmetrical smile you deserve.
Own brand aligner
One way that many dental surgeries are able to cut back on their pricing for invisible braces is to offer patients a low quality retainer.
At Graham Tinkler, we will offer you an Invisalign retainer when you come to us for your treatment and provide you with brand matched computer software, to ensure you get the best results from the treatment. How will you know they are brand matched? Check the logo on your retainers!
Follow up treatment
Once your treatment with the invisible aligner is completed, our team will offer you a 6 month and 1 year follow up appointment as standard, to ensure that your teeth are not moving back into their old positioning.
There are no hidden costs when you come to Graham Tinkler for treatment with invisible braces and we are also able to offer you a free pack of whitening gel with each treatment, to give your new, straighter smile that additional shimmer.
Interested? Contact our team at Graham Tinkler today about treatment with invisible aligners.