In recent years, optical scanning technology has become the norm in dentistry and putty impressions are almost a thing of the past. Treatments such as Invisalign are now made easier due to technological advances such as the Itero scanning device, a powerful, quick and effective intraoral scanner.
Invisalign Itero in London uses laser and optical scanning technology to digitally photograph the interior of the mouth – from the palate to the teeth and the surfaces around the gums. Then, Dr Graham Tinkler uses this information to create a customised treatment plan. These detailed scans are also sent to the Invisalign laboratory where the aligners for each patient are created.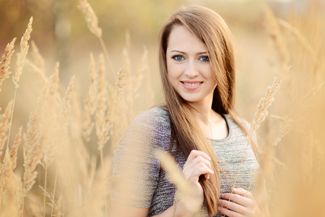 Accuracy, flexibility and efficiency in one device
When it comes to tooth impressions,accuracy is essential for the success of Invisalign. Impressions taken with traditional putty are not as detailed as digital impressions, not to mention that they are prone to tearing and destruction. Invisalign Itero in London eliminates these issues by permitting full arch scanning that shows even hidden details, which are essential for the best outcome of the treatment. Moreover, the scanner can be used for more than one treatment that requires detailed impressions of the teeth.
Invisalign Itero in London improves quality of treatment
If you are not convinced that Invisalign Itero is so versatile, you can book an appointment and see for yourself. There are many aspects of Invisalign treatment that this scanner makes easy. From the digitisation of impressions to shorter appointments, Invisalign Itero in London is a device that has revolutionised Invisalign treatment. Moreover, the entire process is very convenient for the patient since scanning does not cause pain or discomfort. Another thing that patient slove about Itero technology is the fact that the scanner can create a preview of how the teeth will look after the treatment – before treatment even starts.
Last but not least, the impressions are so detailed that they can be sent directly to the Invisalign lab for the creation of the customised aligners. There is no need to undergo the same procedure again and again for re-fitting.
We look forward to hearing from you
To learn more about Invisalign Itero in London book a complimentary appointment with Dr Tinkler today.