Over the years, dental technology has improved and been refined to the point where we can use scanning devices to map out your teeth and create custom moulded braces. The iTero process may seem like it is pretty complicated, but it is actually relatively simple and straightforward.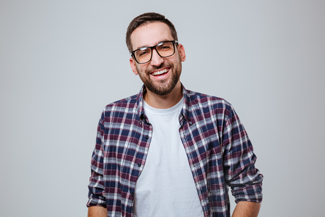 So, with that in mind, here is a little bit more information about Invisalign iTero in London and what you can generally expect when you come to us.
What does iTero mean?
Although it is an odd sounding name, iTero is basically the name of the type of machine that is used in an appointment for Invisalign iTero in London. It is a scanner that creates a 3D image of your teeth on an attached screen and this picture is then manipulated with software by your dentist to show you how we will alter your smile and straighten out any troublesome teeth.
There are normally two types of machines used in this procedure and both perform relatively the same function, so the one that is used is down to your dentist's preferred choice or experience. One of the main versions of these machines you will probably encounter is the laser based scanner that measures the minute details of your teeth and maps the distances between each section of your mouth. The other type uses LEDs and a reflective powder to create a photorealistic picture of your teeth on a screen.
Both of these machines are harmless and you shouldn't feel any adverse effects after your scanning session.
Outline of the procedure
As we briefly explained above, the fitting process is relatively simple and shouldn't take more than a few minutes of quick scanning. After scanning we will send off your digital data to a laboratory that will then produce a customised, see-through brace that you will need to wear for a minimum of 22 hours a day to ensure your realignment of any crooked teeth goes smoothly.
At London Clear Braces Dr Tinkler will strive to provide you with a professionally produced, comfortable, unique Invisalign brace that will get you on the path to a straighter smile.
Are there benefits to iTero made braces?
There are a number of advantages in going through with this treatment. As an example, because the braces are see-through you won't have to worry about wearing them outside as they are pretty difficult to spot since they are completely transparent. The braces are also removable so you can pop them out for a break, plus they are easy to clean. With the precision equipment used, your braces will be unique to you.
Advice for patients
After you leave the practice a general piece of advice we give is that you should clean your brace regularly. Give it a light scrubbing with a recommended cleaning solution every second day and this should be enough to reduce staining, remove tartar build-up and kill off any harmful bacteria that may be hiding away.
These are just a few interesting facts about the iTero process and what you can expect from it, if you have any further questions then feel free to contact the practice for a chat.