If you have ever investigated having your teeth straightened, then chances are you have heard of the very popular clear braces option that is taking the world by storm. We believe that transparency, regarding the Invisalign cost in London, will prove to you that we are more focused on providing results for our patients, rather than creating business. The results speak for themselves.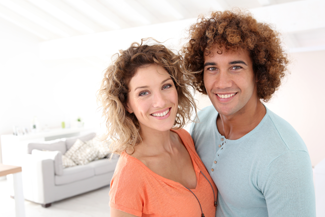 We are not interested in hidden costs, additional necessities or confusing quotes, that leave you wondering whether this treatment process is right for you. We are honest from the beginning of our time together, as to whether this treatment plan is suitable for you, what options are available to you and what we believe to be the ideal choice for you.
By giving you advice regarding every system that we have on offer, and relaying it to your personal situation in plain English for you to understand, you are able to gather the reasons behind our recommendations, whilst still having the final say as to what you believe is the right option for you.
It is only when we are in agreement with each other, and work together to find a treatment plan that best suits you, will we be able to achieve the results that you desire. We are cooperative, understanding and non-judgemental. We hope that you feel comfortable in discussing with us your thoughts and ideas so that we can truly understand one another.
The Invisalign cost in London varies, depending on the length of the treatment and the severity of your case. When looking at the different prices that are available on the market, make sure that you are aware of what is included in each treatment. Systems have been devised, in order to address different and common issues that are presented time and time again, for the millions of patients who have used this procedure.
What you can be sure of with us
We only like to provide you with a fixed, all inclusive price plan, so that you can rest assured, knowing that the quoted price you receive is the final price at the end of your treatment. By including additional extras that are sometimes not included in other plans, such as refinement, whitening gel, recontouring and retainers, you will feel assured that there won't be any unexpected extras to pay out for.
These final touches are immensely important to your overall satisfaction with the entire treatment process. We wish for you to walk away, ultimately over the moon with your smile, a feeling that we believe every person deserves.
Complimentary consultations mean that you can enjoy a risk free environment to ask those questions that need to be answered, so that you can make an informed decision as to whether we are right for you. Our bespoke service leaves you feeling cared for, appreciated and listened to.
We warmly welcome you to talk your options through with us, so that we can offer detailed information regarding how we can get your teeth looking and feeling their best.