Gone are the days of uncomfortable, awkward, gag-inducing moulds, used to create impressions of your teeth, that were needed to produce effective alignment trays, in order to straighten your teeth. Invisalign Itero in London is the innovative and progressive way in which we are providing you with a more comfortable and efficient teeth straightening journey.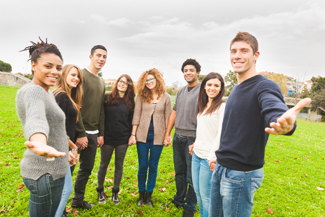 Invisalign Itero in London allows us to digitally capture a 3D impression of your teeth that we can use to build a series of alignment trays that are perfectly suited to your personal situation. The precise, digital analysis makes for a more comfortable, superior and streamlined procedure, that brings you faster and better results.
This digital technology has been purposefully built to work alongside all of the clear alignment trays that we offer here in our practice. It can be used to create both the aligners needed to straighten your teeth, and the retainers that are used during aftercare to retain your smile and investment.
We are also excited to be able to offer you a chance at seeing for yourself the changes that you will expect to see during the consultation process. Our scanner lets us provide you with a visual representation of the final result, enabling you to become excited about what your future smile is bound to look like. We are able to drastically alter your smile in as little as a few months with this treatment process.
First impressions are important
Whenever anyone undergoes some kind of treatment process, we have learned from experience, that it is the first and the last memories that have the lasting effect on an individual. With this digital scanner, we know that our first impression is a lasting positive one.
Our great bespoke service, including attentive aftercare and honest all inclusive quotes, ensure that your final thoughts and feelings of us throughout your treatment, are positive and enjoyable. We want to ensure that your entire journey, towards having straighter teeth and a healthier mouth, is an enjoyable and exciting one.
The fact that this treatment process takes your needs and desires into account, means that the trays that we provide you with are discrete, clear and removable. Nobody needs to know that you are straightening your teeth unless you want them to.
How do they work?
The 3D digital scan is used to digitally create a series of movements that are necessary to move teeth into their correct alignment. These movements are defined into 2 week blocks which are physically defined with alignment trays. These clear, plastic trays are fitted onto your teeth, and are worn for a minimum of 20 hours each day, in order to achieve the expected results.
The freedom and flexibility of this treatment program appeals to both teenagers and adults alike,  who are looking for a means to straighten their teeth but that does not interrupt their lifestyle excessively.
If you are interested in hearing more about what we can offer you regarding having your teeth straightened with this procedure, we welcome you to speak with us during an initial consultation to see if this treatment program is suitable for you.