Getting that A-List smile is easier than you could imagine with Invisalign and Graham Tinkler in London. Have you heard about Invisalign, the revolutionary new way to achieve the smile you have always dreamt of having?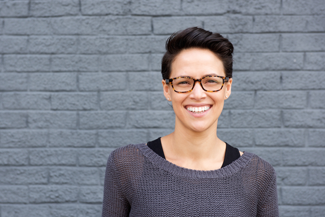 Hollywood A-Listers, TV personalities and models have known about Invisalign for some time and they swear by it. It has become the go-to treatment for achieving a natural, healthy and fabulous smile discreetly. But what is the Invisalign system? Is it better than standard braces? How can it help me and what will it cost?
Braces have come a long way since the standard metal and wire braces we are all familiar with. They tend to be obtrusive, uncomfortable and not very aesthetically pleasing. With the need for constant visits to the dentist for adjustment, it is no wonder people were looking for something else. Using Invisalign iTero in London you will find that it represents the very latest in orthodontic treatment. It is a state-of-the-art teeth alignment system that gently encourages the repositioning of your teeth to become part of that killer smile. From the beginning you will discover that Invisalign really is a revolutionary technological advancement. We use Invisalign iTero in London to capture a 3D image of your teeth. This Invisalign iTero in London produces a virtual reality 3D image of your teeth allowing an expert dentist trained in the Invisalign system to design and craft a bespoke treatment plan to create your fabulous smile. From this, your first thermoplastic aligner will be made, which you will need to wear most of the day and overnight. You will be able to remove it for cleaning your teeth and eating, but it is important to allow it to do its job. A new and adjusted aligner will be made and sent to you every two weeks, removing the need for constant trips to the dentist for adjustments, as you would need to do with traditional braces. Each aligner will each in turn help you achieve that knock out smile effortlessly. Treatment is usually completed over a period of 9 to18 months, depending upon the amount of realignment required. It has so many benefits over standard braces, there are no wires and endless visits to the dentist for adjustment, they are removable and discreet and offer no sharp edges and so feel better in the mouth.
Where can I find out more?
Come and see Dr Graham Tinkle, as he is a renowned specialist in the provision of Invisalign. Dr Tinkler has overseen over 2,000 Invisalign treatments and is a recognised specialist in this area. We have three locations throughout central London offering Invisalign. Here he specialises and uses his in-depth knowledge and expertise to craft that beautiful smile for you gently and by degrees, always ensuring you of a natural and beautiful smile. He utilises the very latest in dental technology along with his vast experience to ensure outstanding patient outcomes time after time. When considering the Invisalign cost it is important to remember that compared to veneers this system represents good value for money. Invisalign costs far less than you would imagine when compared to veneers and implant crowns. Dr Tinkler feels that Invisalign is able to produce a far more natural and healthy smile.